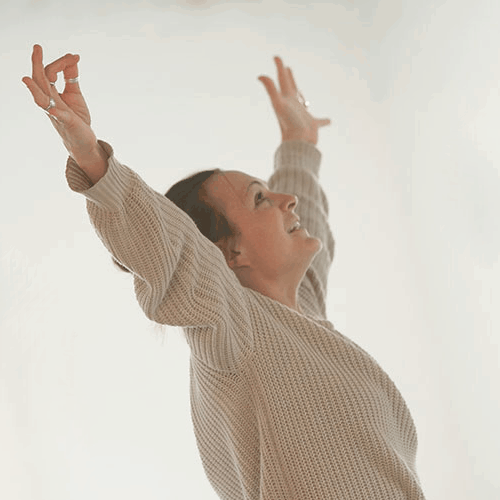 Teaching and facilitating are at the core of most of Sophie's work. She is an experienced dance teacher and dance artist who has taught contemporary dance, choreography and movement to a wide variety of people including elders groups, Dance for Parkinsons, inclusive dance as well as vocational and pre-vocational dance. She has delivered regular classes and workshops for organisations such as The Place, Trinity Laban, Central School of Ballet, Kingston University as well as Italia Conti and ArtsEd.
She leads a dynamic class that has a playful approach to technique and body awareness. It aims to allow each individual to find their own way of moving whilst focussing on alignment, technique but also a sensitivity to your own body in space.
"
I really love Sophie's classes because she doesn't just teach, she let us dance and create things that she then uses for performances
Mila, 9, Children's Contemporary
"
Sophie's classes are ones that I always looked forward to. Each week came with new energy and ideas that were always original and fresh. When you entered her class you were filled with the joy to learn and dance, it gave a space for you to express you creativity with no judgment, yet a helpful hand was always there if it was needed. What truly creates this atmosphere is Sophie's endless amounts of energy that can keep your enrapt attention for hours on end. I have never met a more focused, creative and dedicated dance teacher, who always puts twice as much into her dance as any other. 
Vega, 14, Teen Contemporary
"
Sophie's classes are challenging, applicable to many levels, allowing each individual to take something achievable back away with them. 
Kristina, Adult Dance Weekend